As is often the case with old houses and farms, Nastegarden had been through some tough times. Some of the buildings were derelict, while others had been brutally modernised. Traditional tiled stoves had been ripped out, of course. Wide golvlister had been removed when the central heating was installed. Masonite had been nailed over old carpentry. Old wooden doors had been blocked up or thrown out. The list could go on forever. On the positive side all the original buildings were still there ad their plan was unchanged. There was potential.
We spent years searching for original windows and doors that were of the period when the farm was built. We found traces of original paint on the beautiful woodwork of the veranda, recreating them in linseed oil paint. We found local, hand made roof tiles on derelict farm buildings in the neighbourhood.From houses about to be pulled down, we found beautiful, handhyvlade inner ceilings, kitchen benches, windows and dörrblad. We ordered reproduction architraves and lister and found old stock of nails and screws.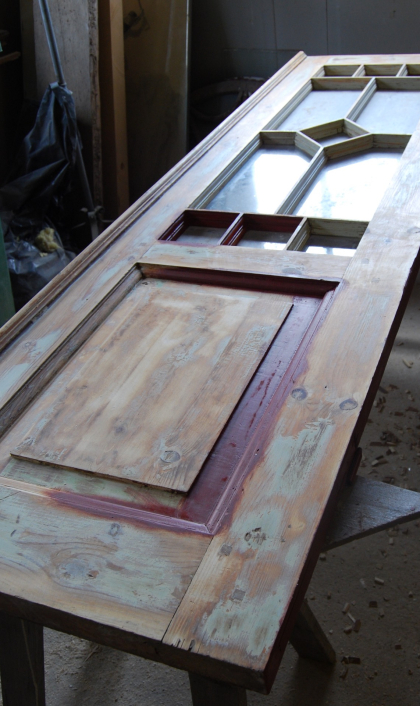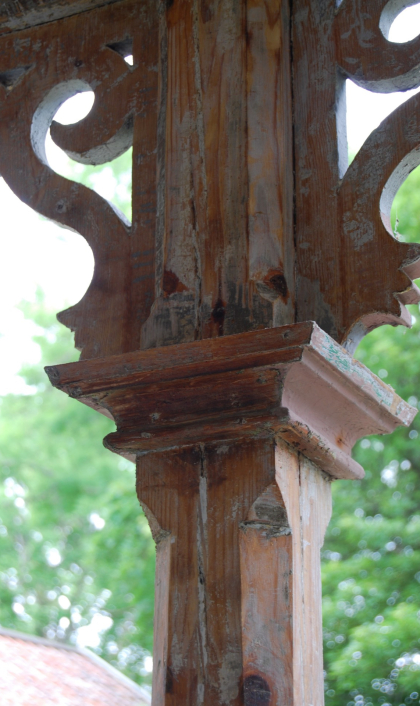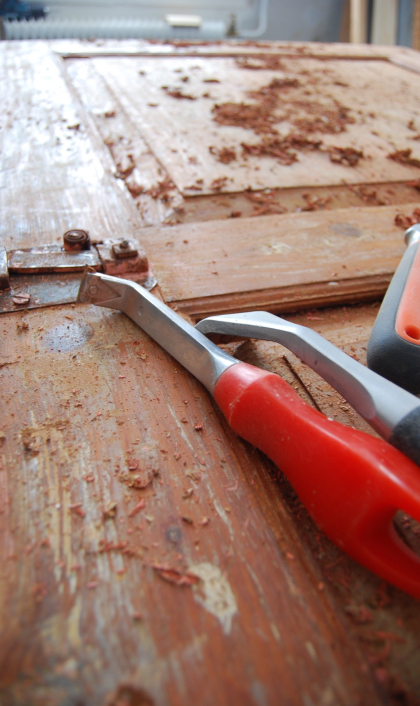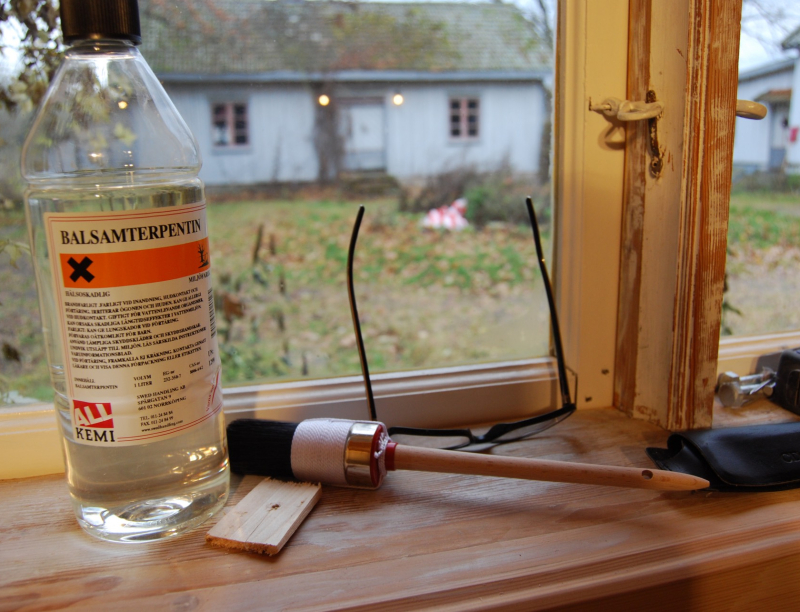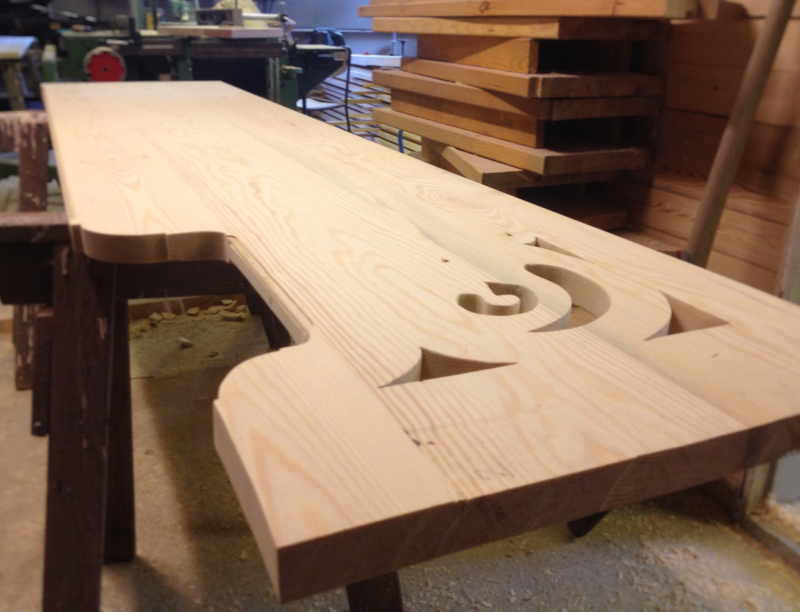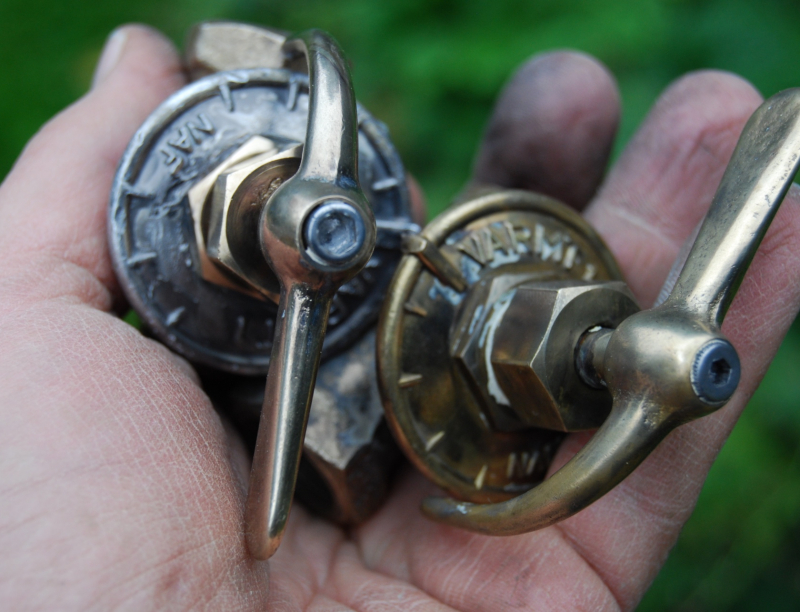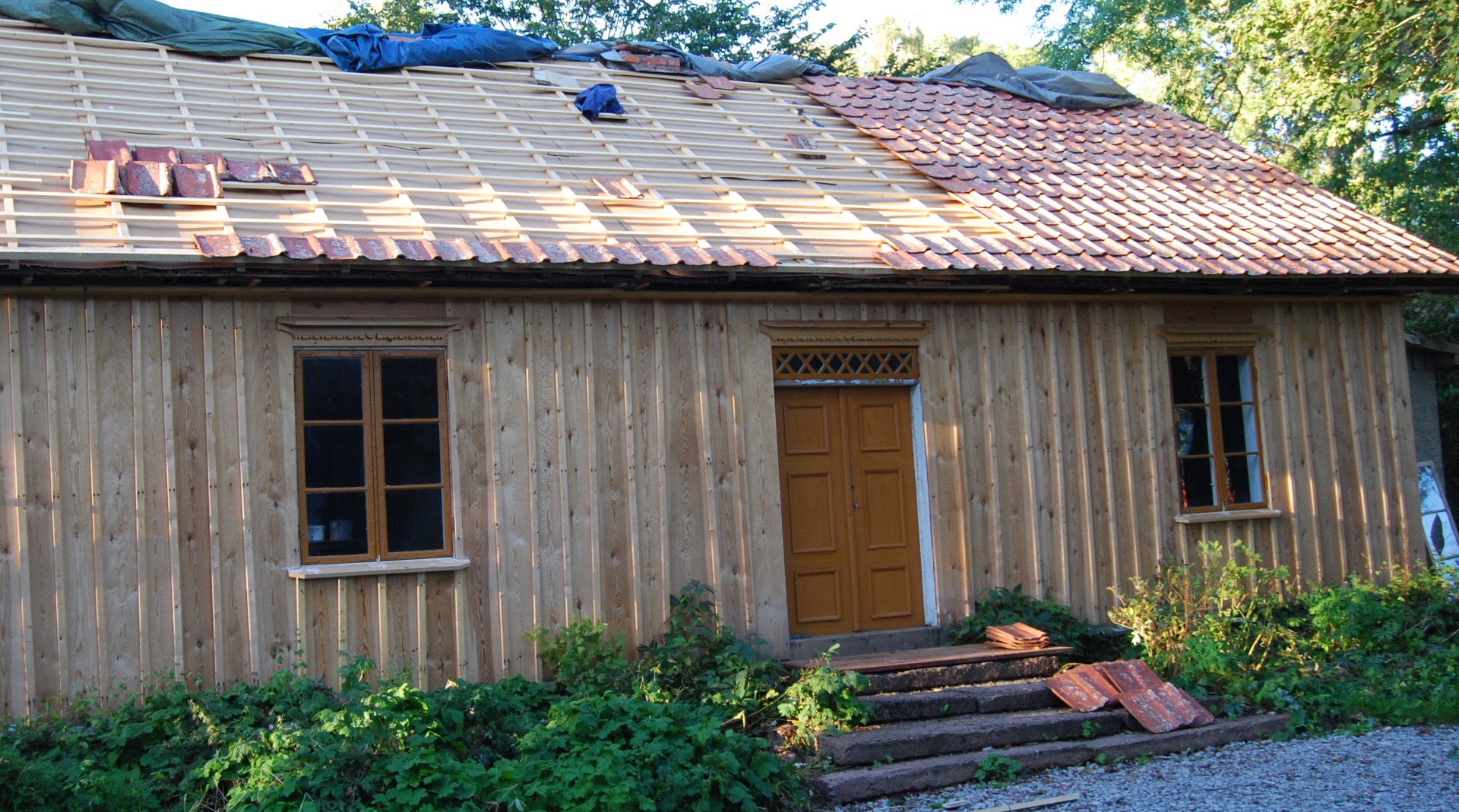 The North Wing had been brutally renovated in the 1970s and had to be re clad, from standarn panneling to hand sawn panel. Also, the 1970s windows were in a bad way and were subsituted for windows that were 100 years older but in perfect shape with hand made glass. Cement roof tiles were discarded and instead we used hand made, local tiles. There was even a new chimney.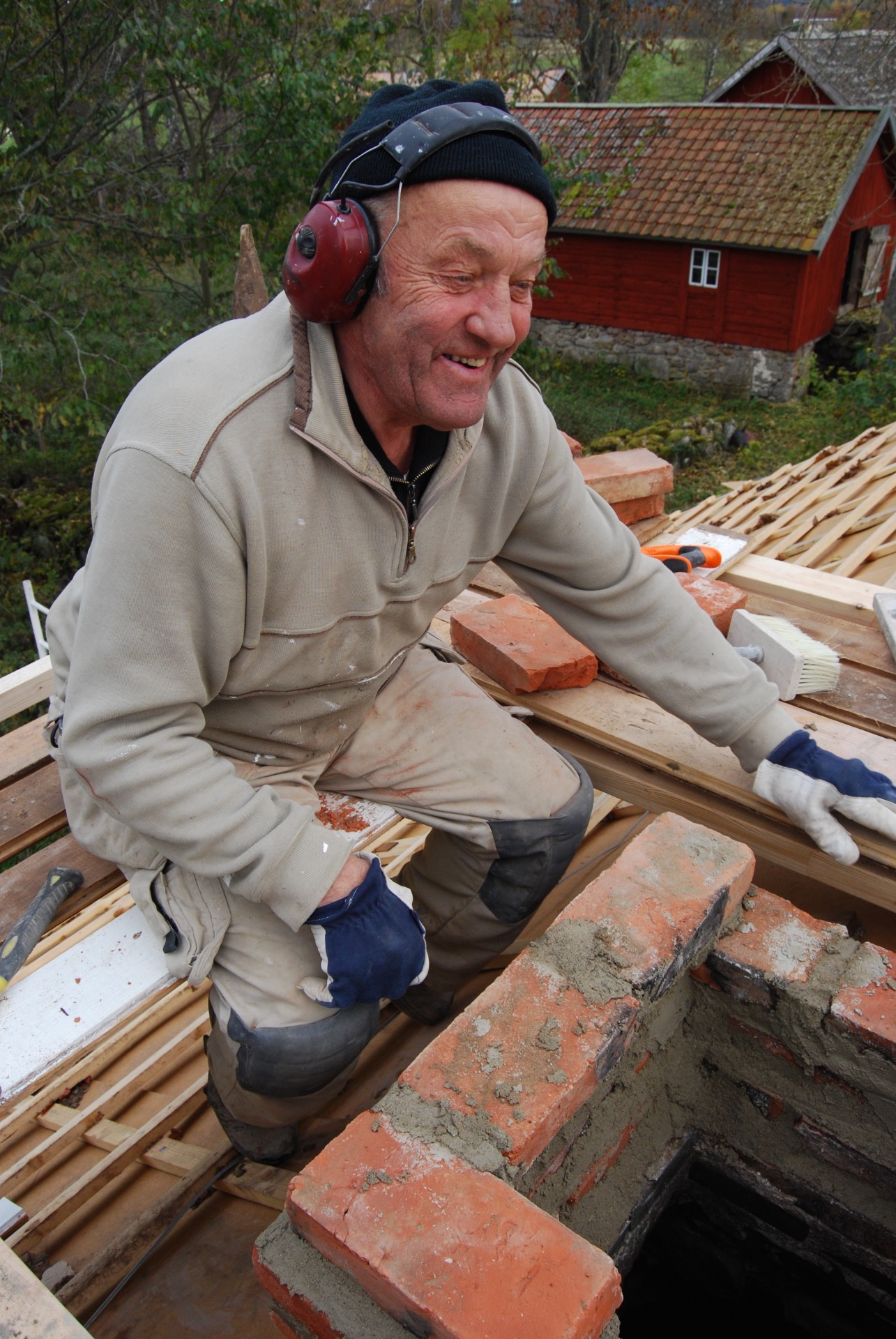 During several years, renovation projects have followed one another, until most of the farm has been restored to its former glory.