Our main building is flanked by two wings that form the Nästegårdens B & B. Each wing accommodates two large rooms with French iron beds from the 19:th century. The rooms are restored with old materials and methods. Hand-printed wallpaper, old iron stoves and wide floor tiles with forged nails. Of course, the most important of today's amenities include shower, bath, toilet and wifi. Almost like a time-capsule. No TV. We recommend that you bring a good book and take long walks in the surroundings instead.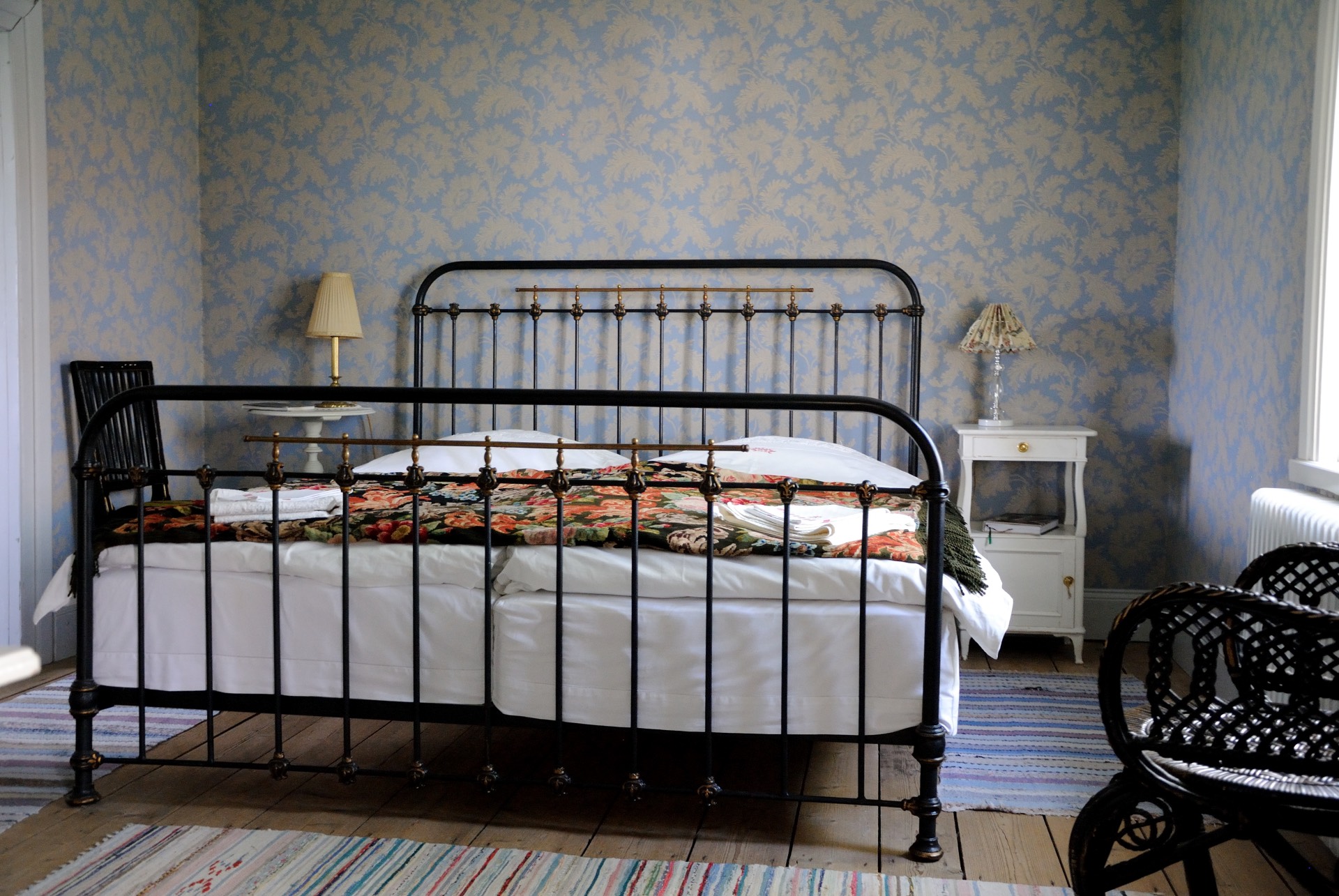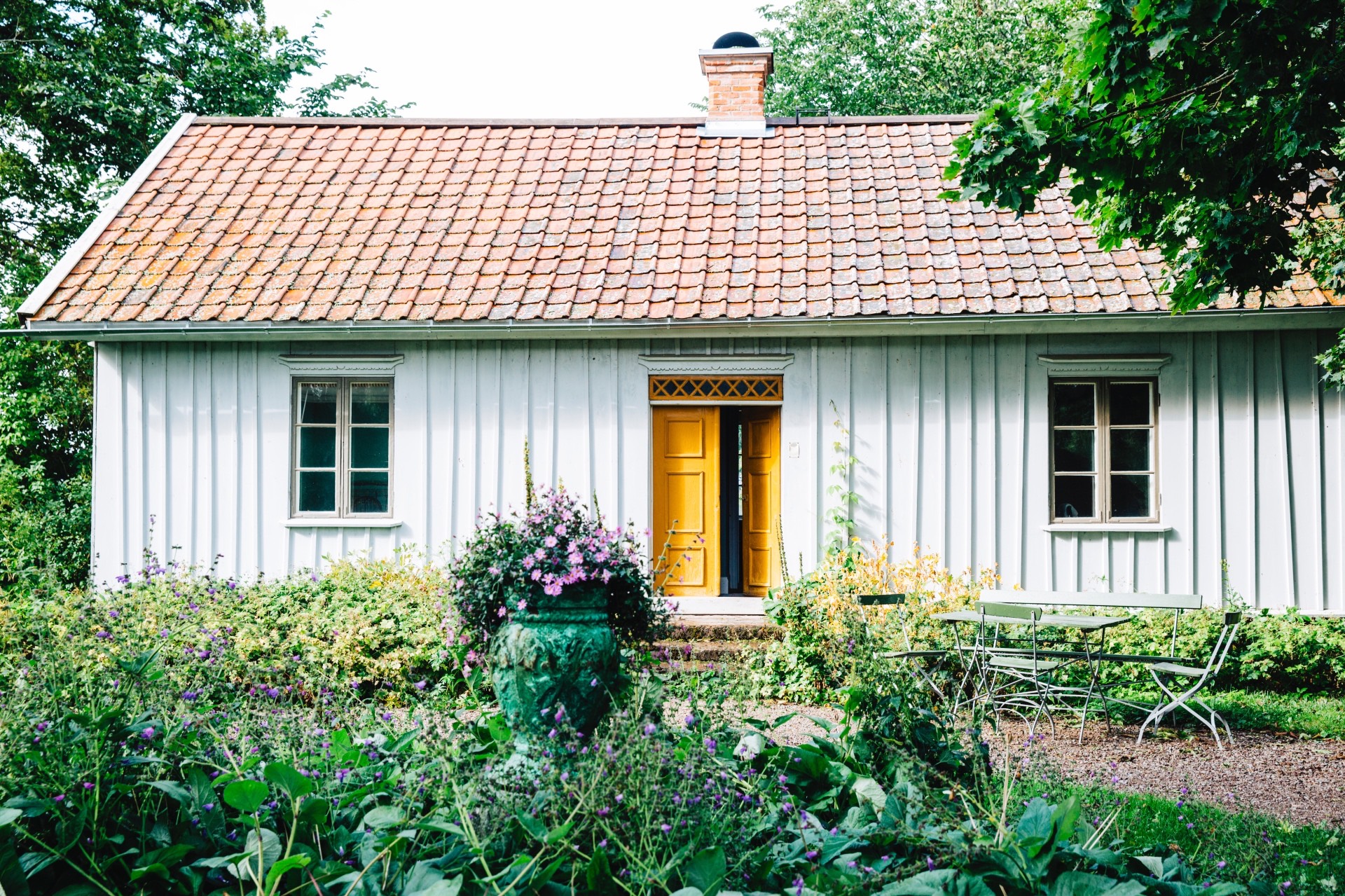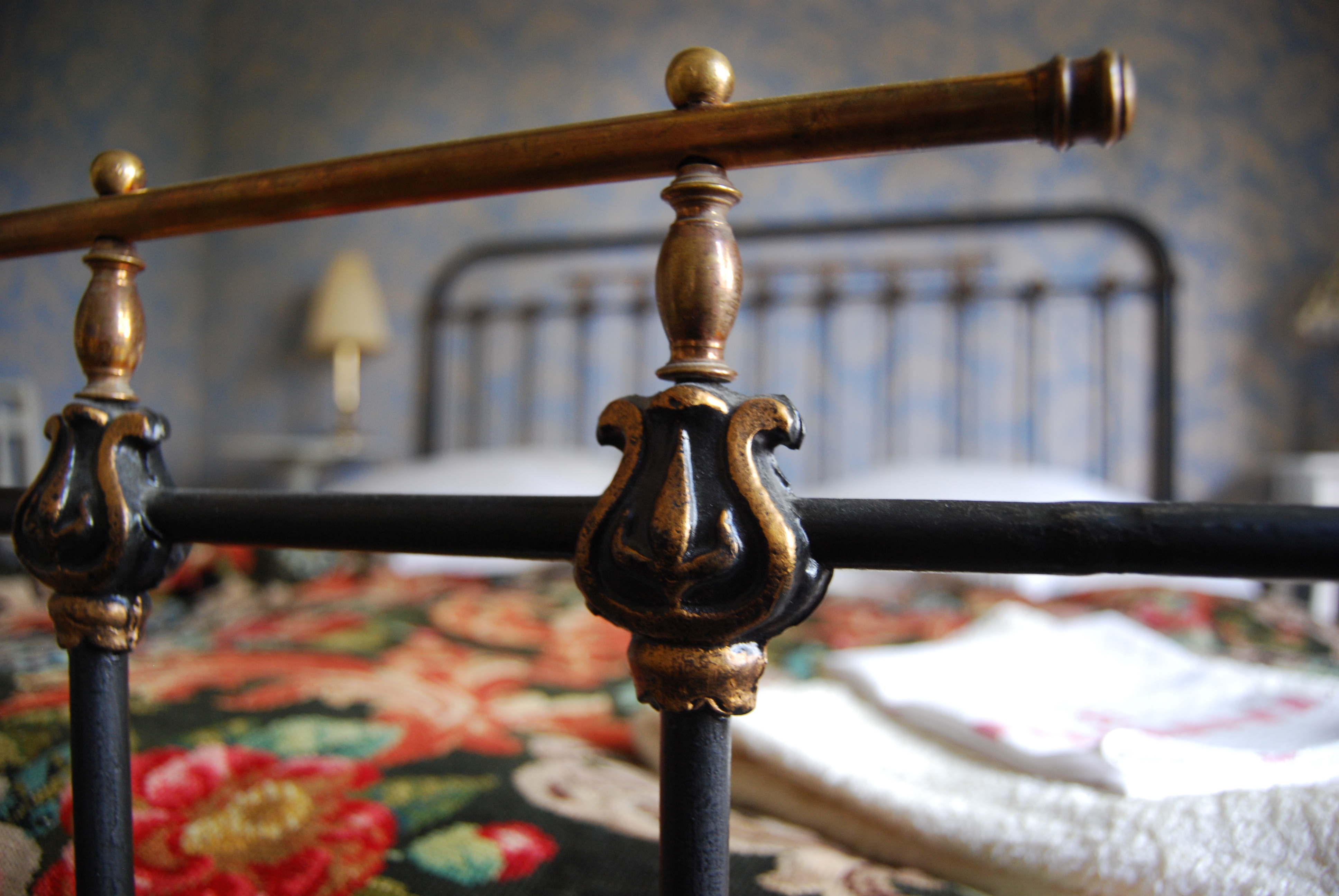 The blue room in our north wing has a large lovely double bed. The window opens onto the courtyard. On the walls are wallpaper from Lim & Handtryck and for the guests visiting oss wintertime there is a private wood burning stove in the room.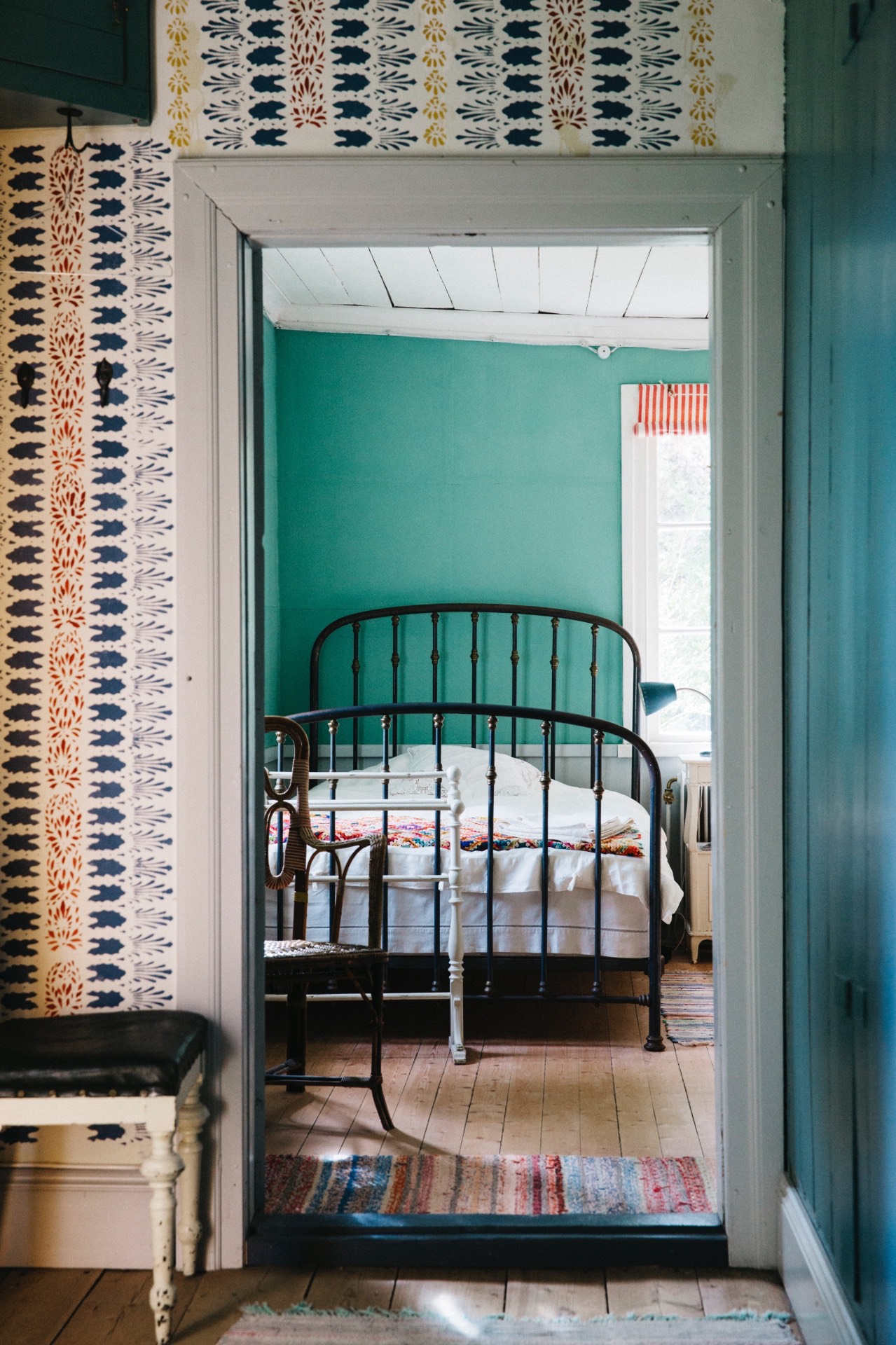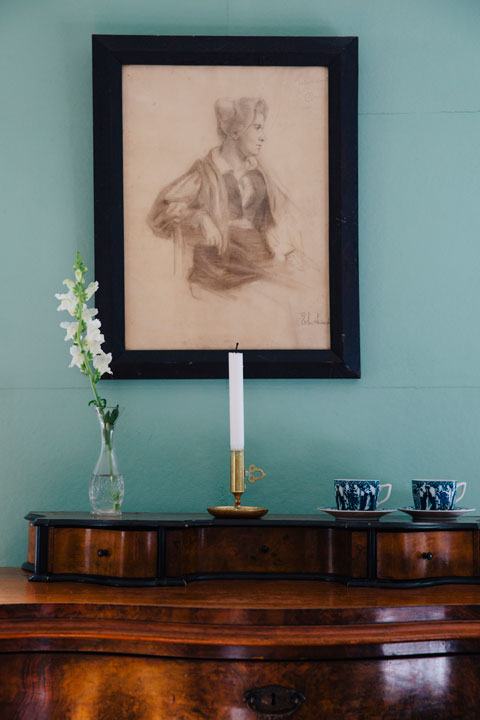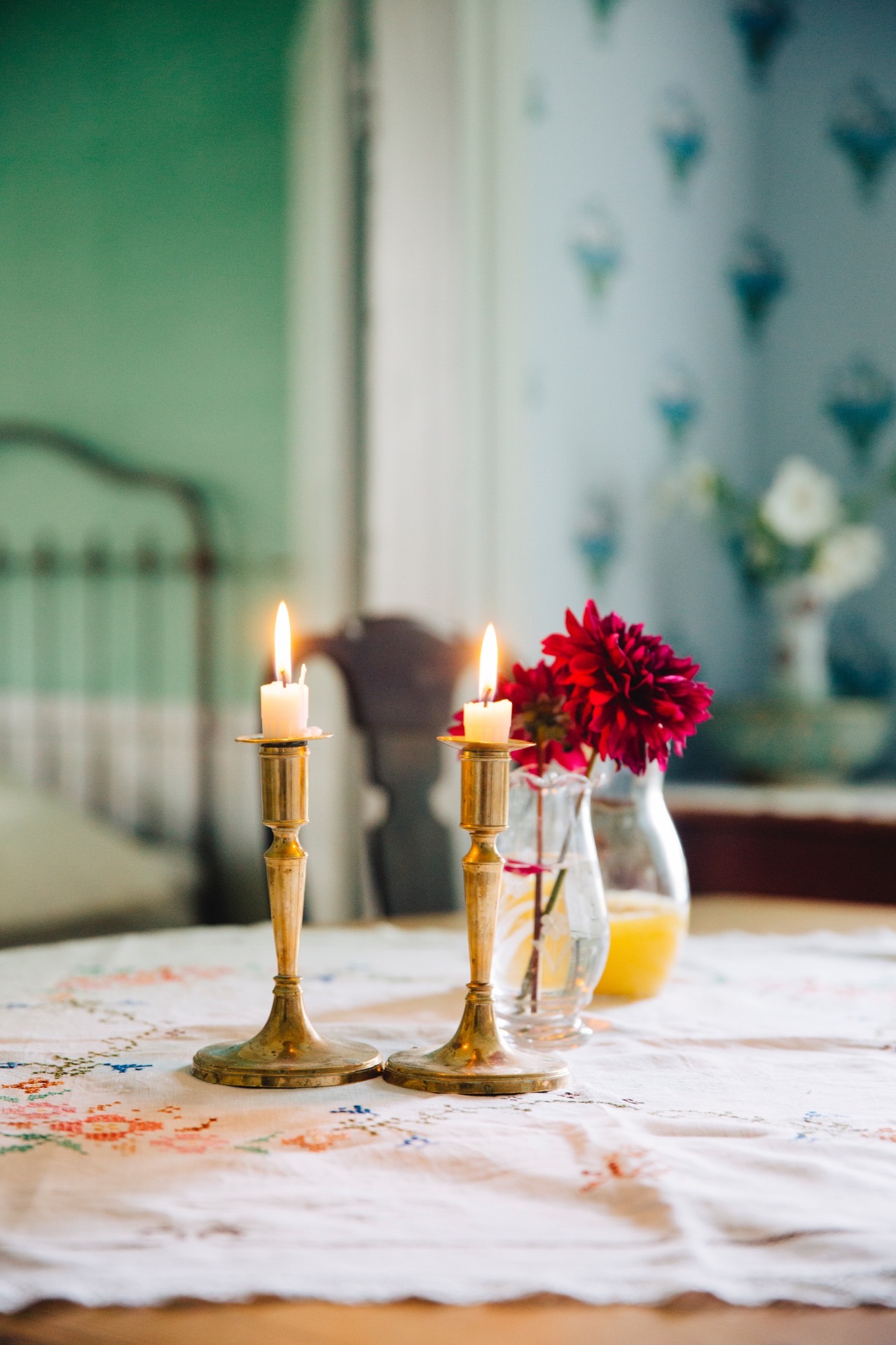 The green room in our northern wing has three spacious French iron beds. The walls are painted but a glue in a old fashion way. It has a very relaxed atmosphere and a small old-fashioned bookcase invites you to read. The room is next door to the kitchen where you can cook tea and coffee.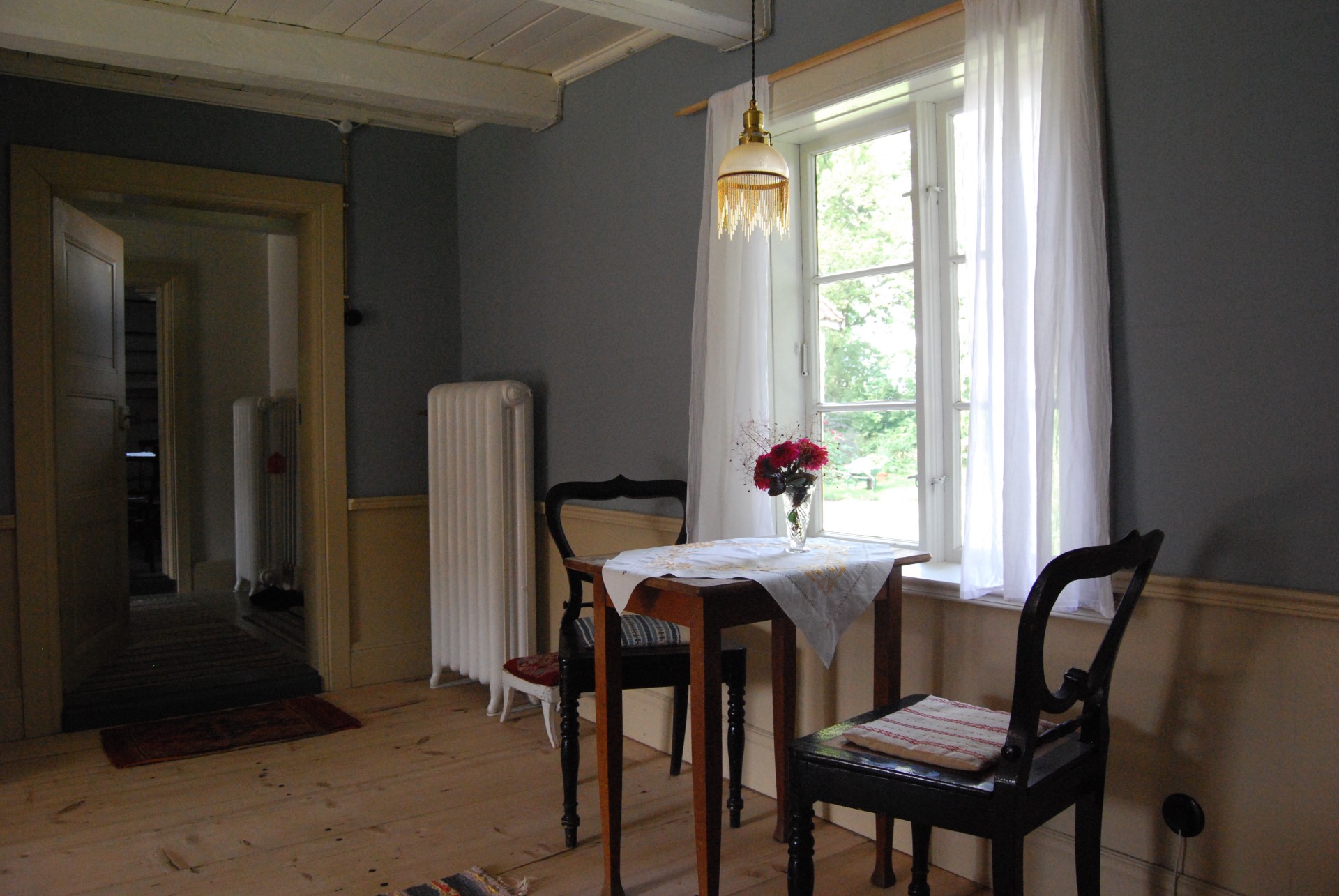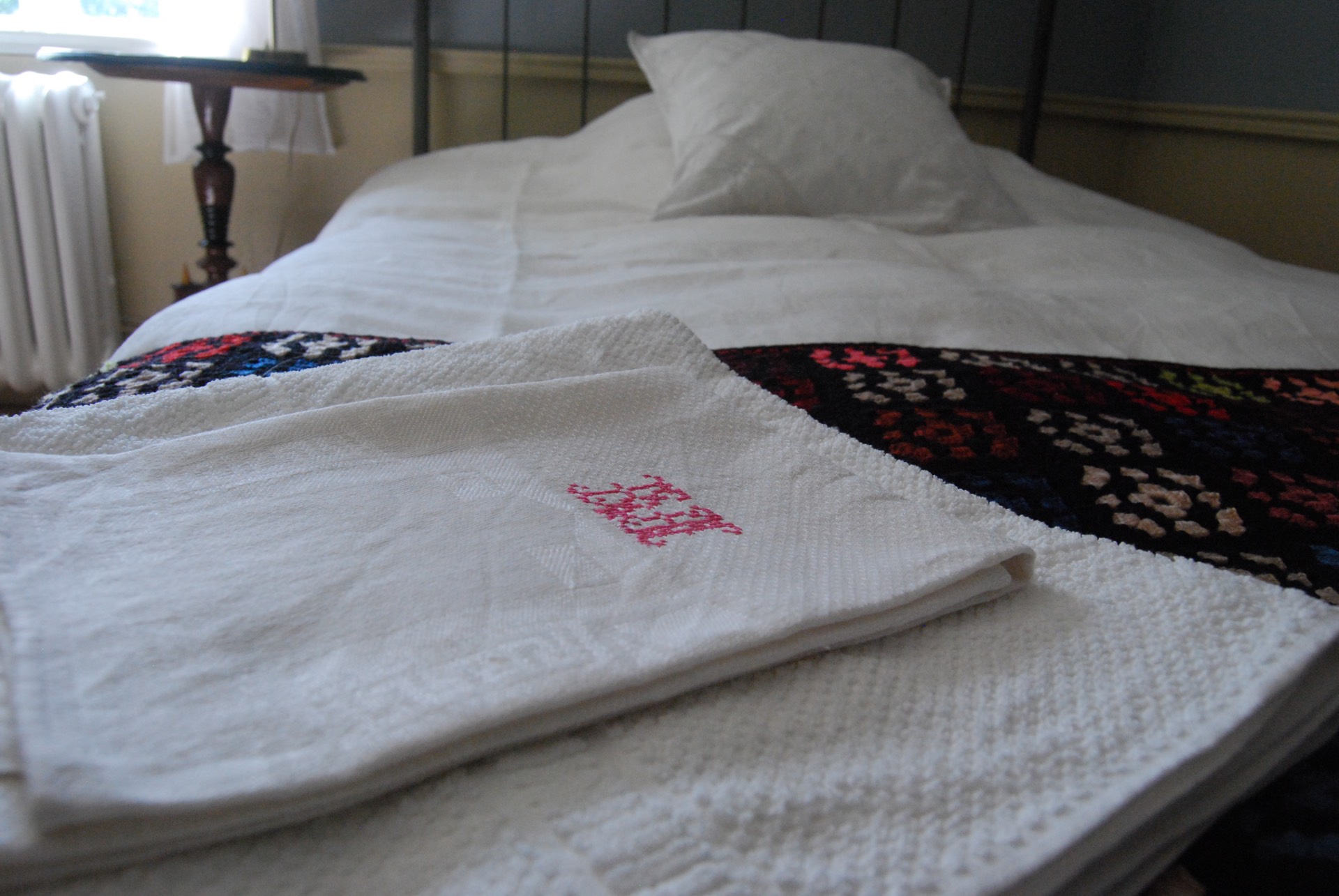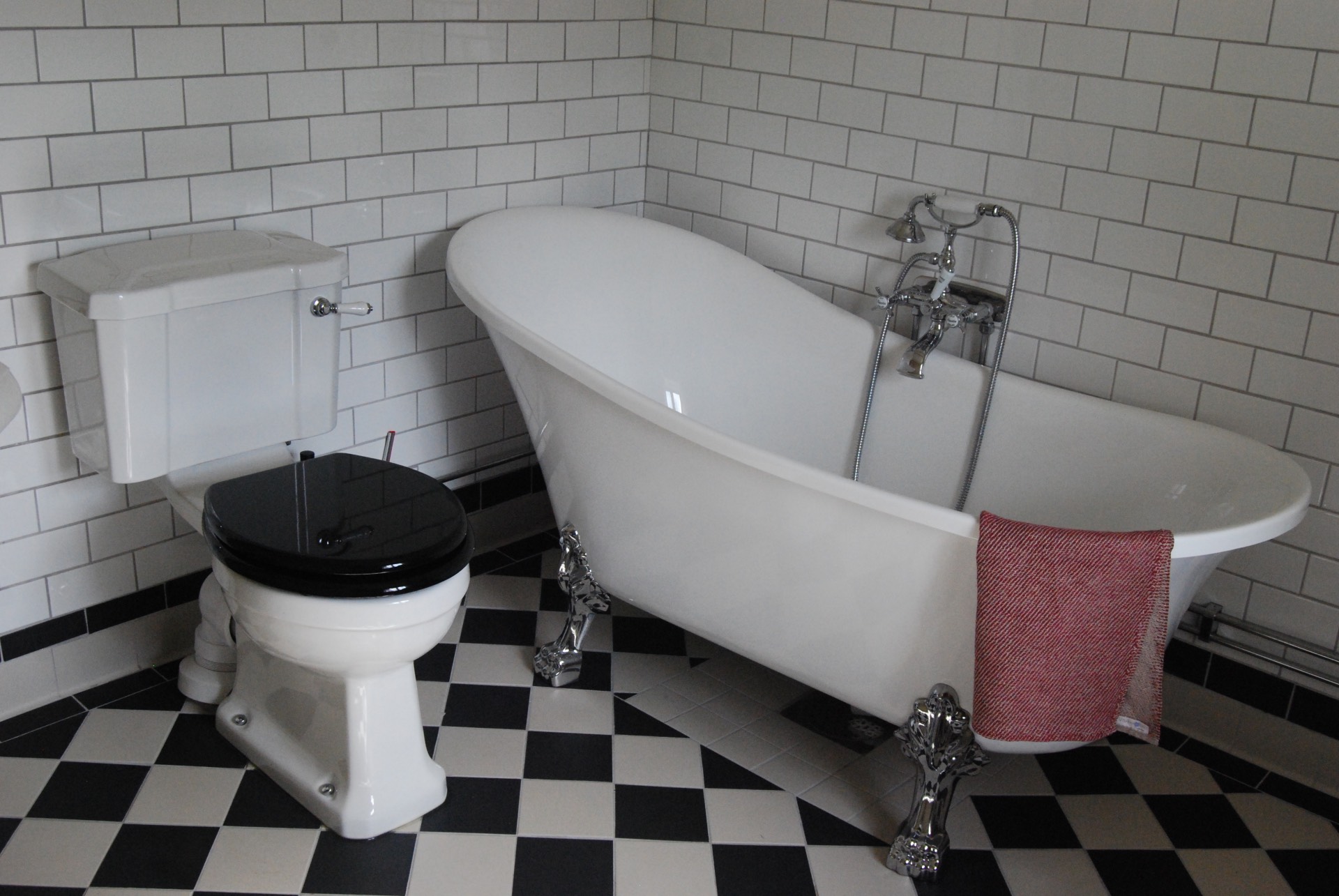 The blue room in our southern wing is a lovely large room with two wide French iron beds and overlooking the courtyard, but also to the south where the barn and sheep house are located. The room is bright and has wide floor tiles with forged nails. The bathroom includes English crockery and also a bathtub. Quick wifi and possibility to cook tea and coffee.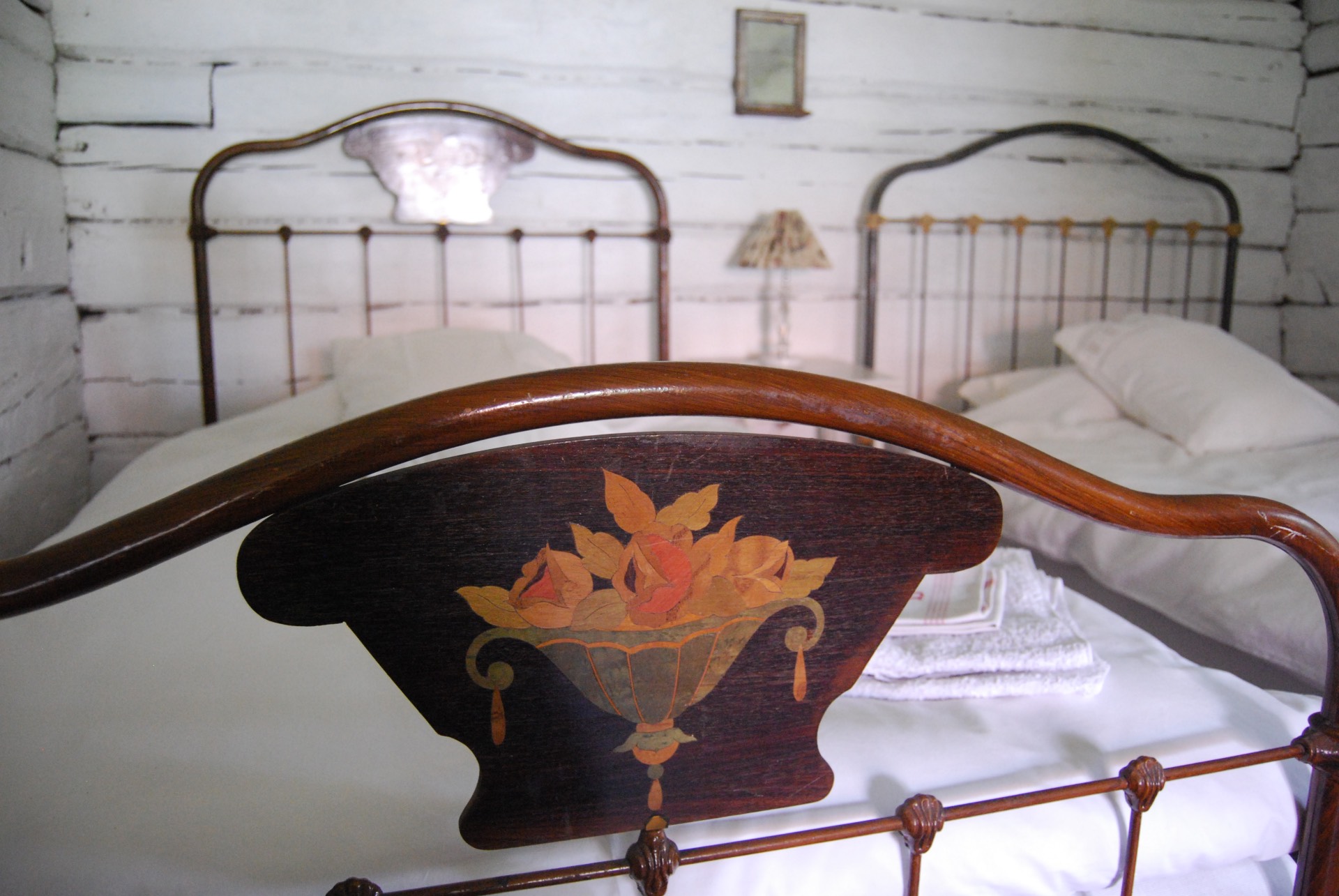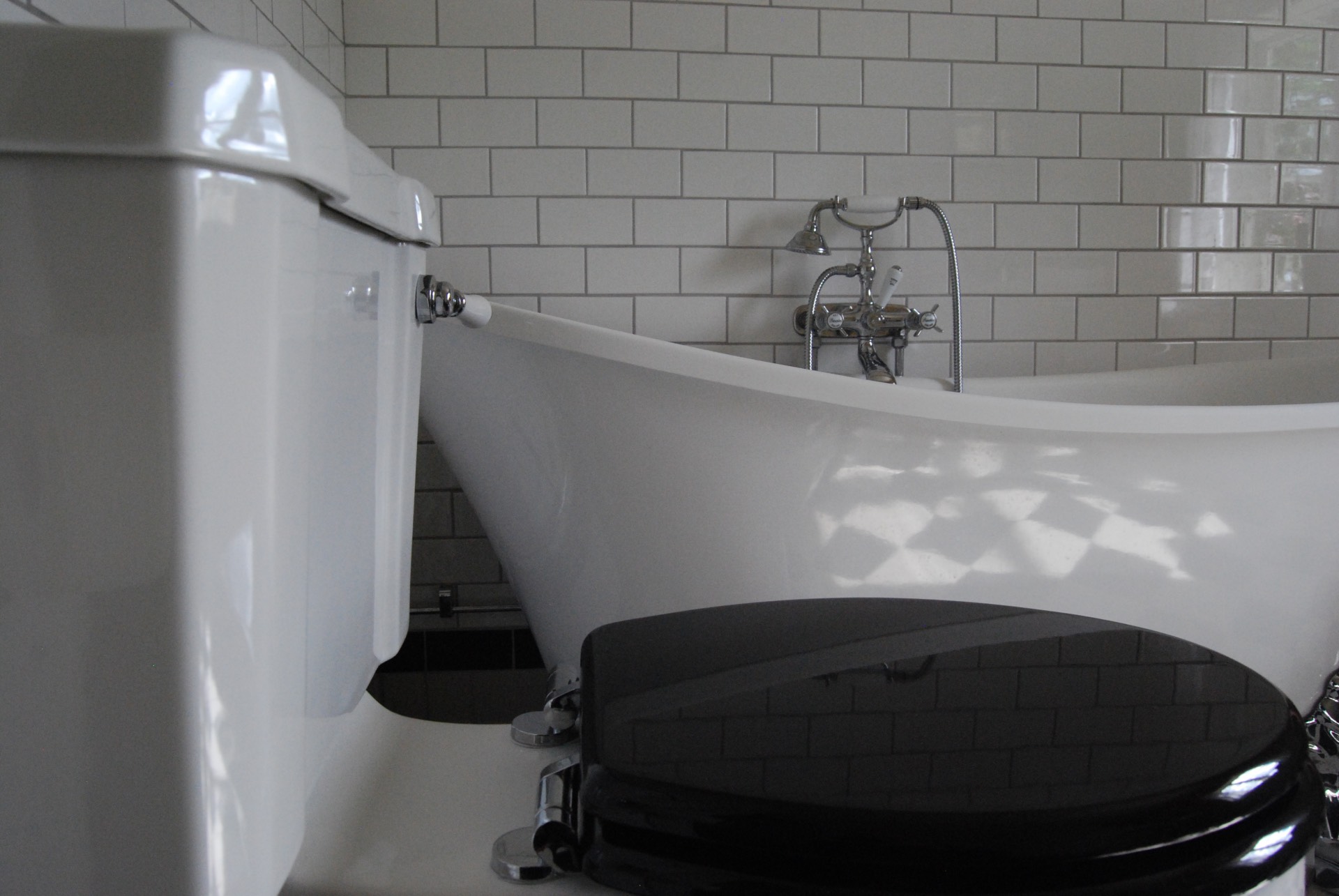 The white room of the southern wing differs slightly from the other rooms. Here, the guest meets rustic white timber walls and testifies to the time when the wing was a craft house. What is now a bathroom with English porcelain and bathtub was once the maids room. Here was washed laundry and brewed beer. The room has two large lovely iron beds and the wide wooden floors are covered with wooden trays.