Accomodation from the past
Accommodation in an antique and genuine 19th century environment at the scenic Hornborga Lake in Västergötland. In the middle of ancient tombs and the two monastery sites Gudhem and Varnhem – next to the popular pilgrimage trail – you find Nästegården, one of the oldest and best preserved farms in the area, dates back a long time.
At Nästegårdens Bed & Breakfast you live in culture-historically restored buildings with wide wooden floors and hand-blown glass in the windows. French iron beds, hand-printed tapestries and antique furnishings create a genuine and tranquil atmosphere. In addition, you live climate-friendly at Nästegården, since all our energy is self-made. Wintertime the heat comes from own biofuels and the electricity from everyone's sun. The breakfast consists of local produce and is served on antique porcelain.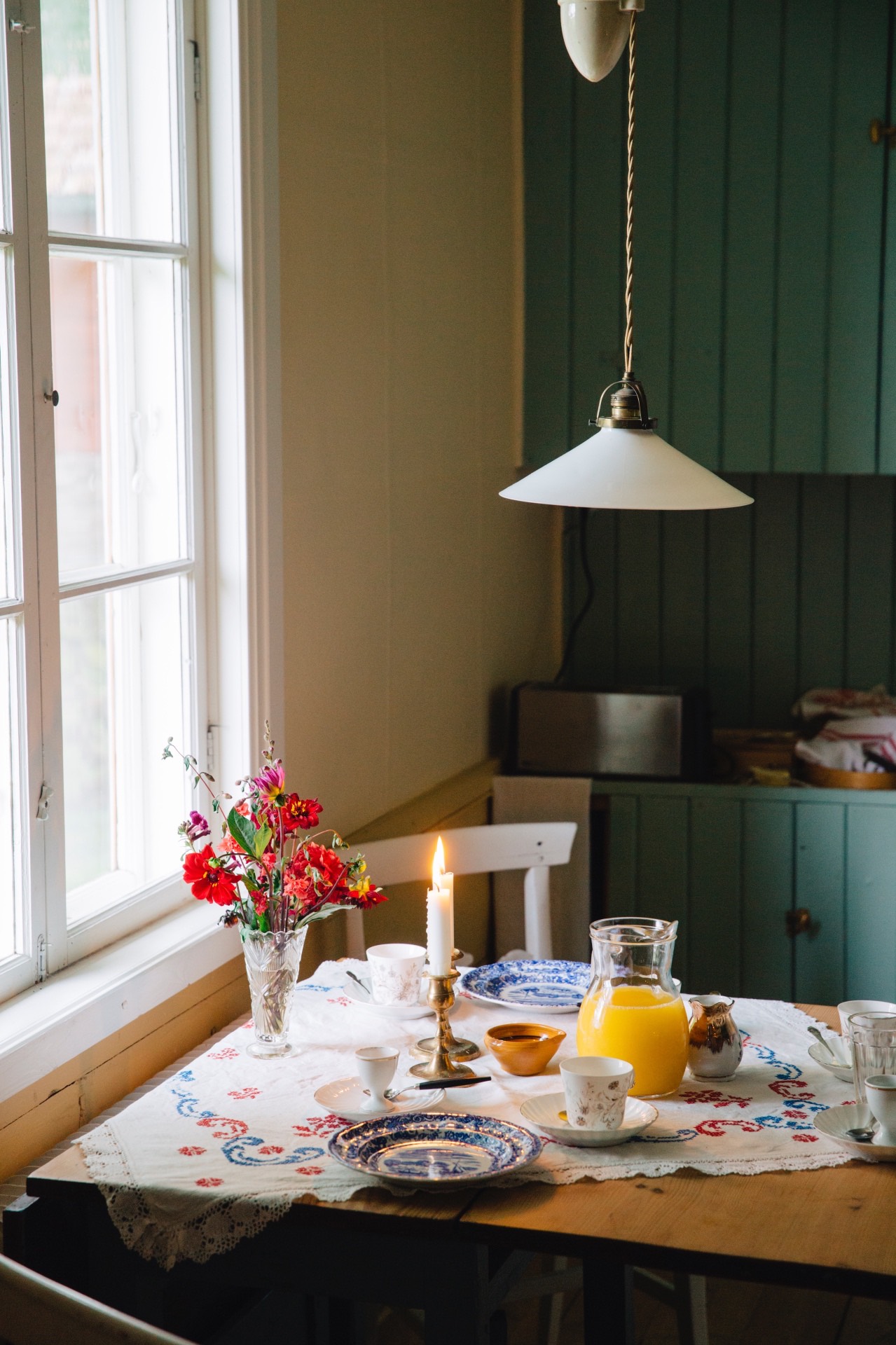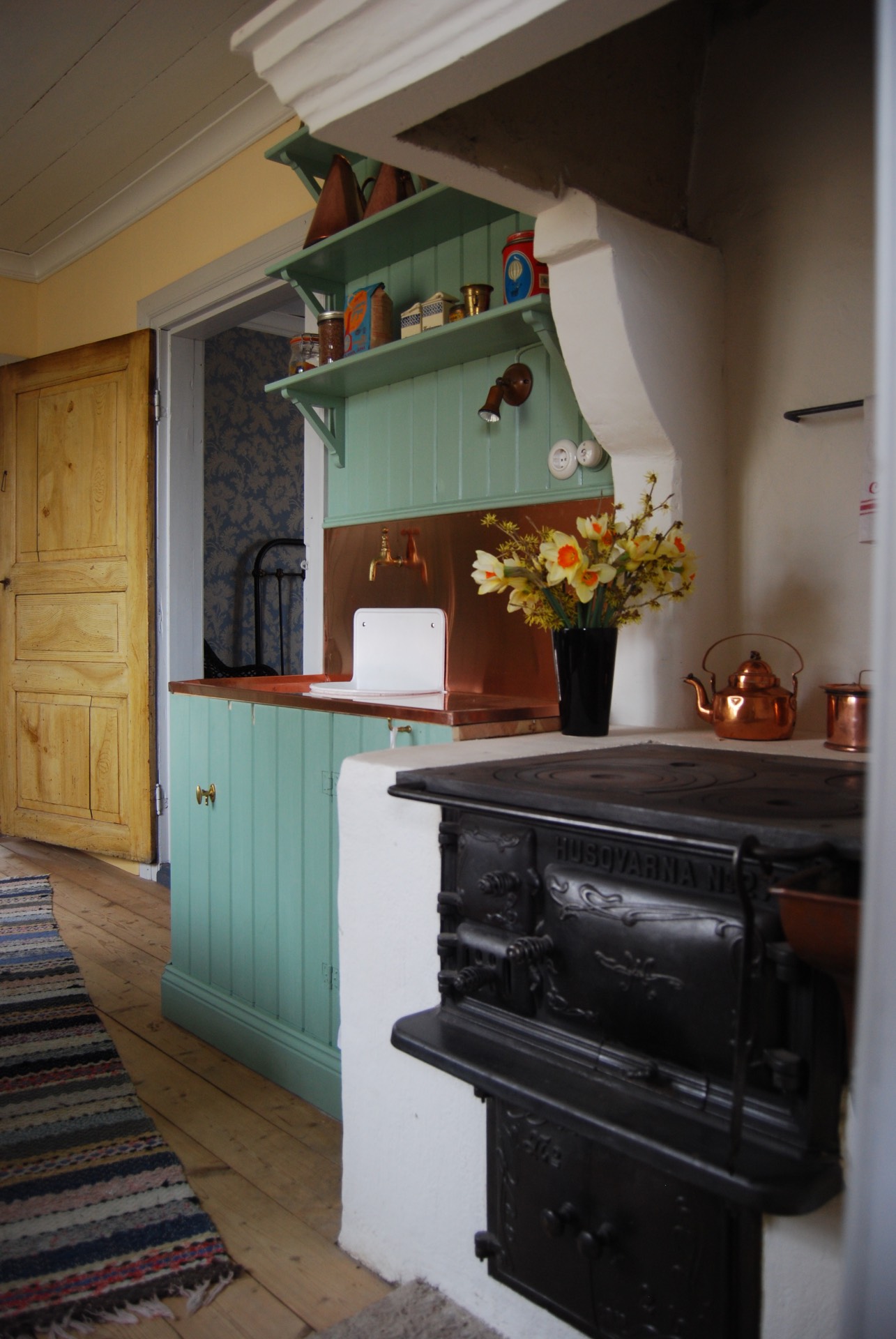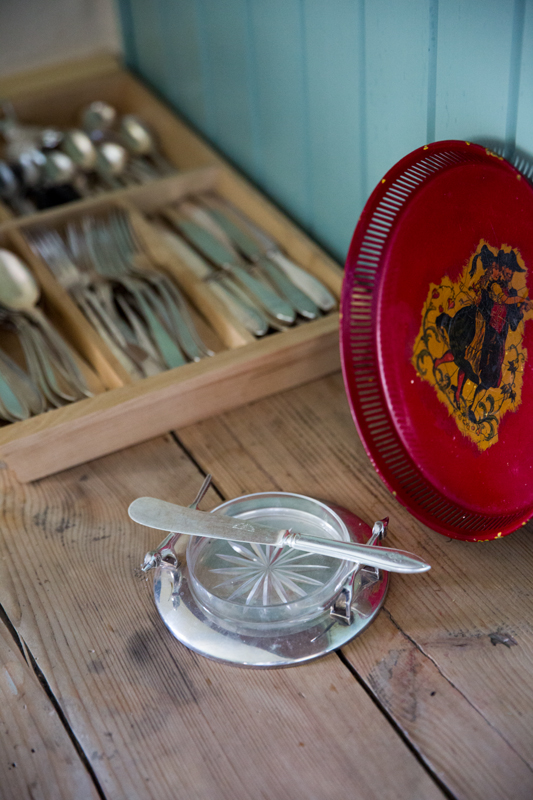 All Nästegård beds are French iron beds from the time before the turn of the last century. They are remodeled and adapted to fit today's standard lengths on new comfortable mattresses. Hand embroidered pillowcases and warm home made blankets are available. One of the rooms has a private fireplace. In the kitchen there is a fully functioning iron stove that we gladly help to cook in.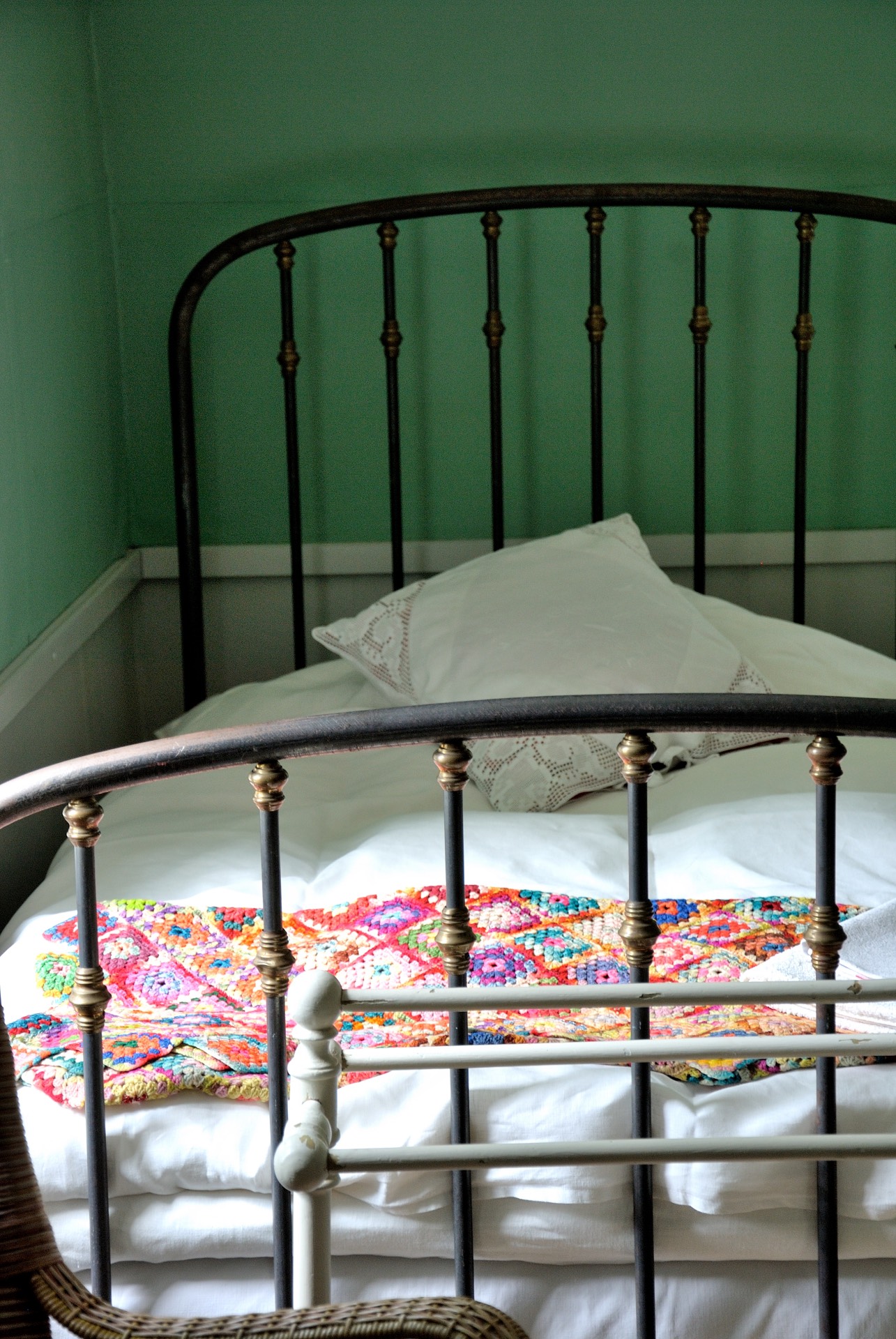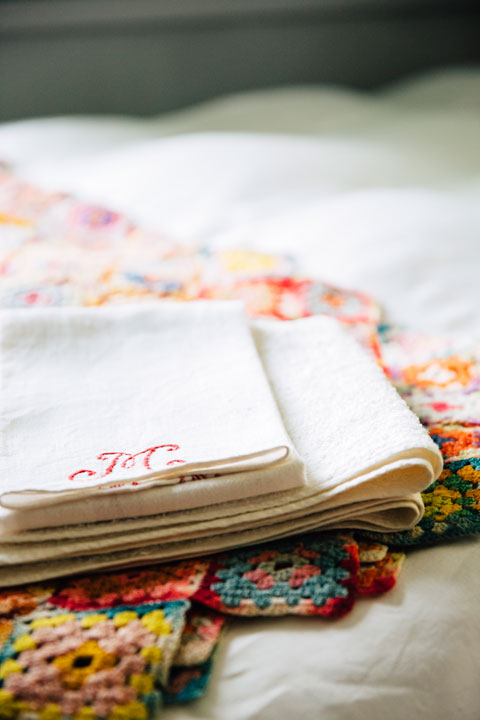 Our two wings are restored with materials and methods from the time the houses were built. In the middle of the the nineteenth century. Self-blended linseed oil on the carpentry and hand painted wallpaper on the walls. The woven textile-clad electrical wires rest on porcelain insulators.